Bergman Clinics
Consider the specialist
A new role
Once, Bergman Clinics was known primarily for cosmetic surgery. This perception is no longer in line with reality. They have medical specialists who each focus on wide range of procedures throughout the Netherlands, where they consistently provide the exceptional treatment and care that has become the Bergman Clinics brand. However, general practitioners still refer their patients to the nearest hospitals, simply out of habit. Our role was to make both GPs and patients aware of the benefits Bergman Clinics provides without attacking hospitals.
Exposure
The campaign we designed revolves around the importance of choosing the right specialist for your operation. By reminding people, each part of their body is a one-and-only requiring and deserving specialized treatment, they began considering the value of high-quality focused care.
Introducing choice
With a campaign consisting of tv, radio, digital display, outdoor and print, patients started initiating the conversation with their general practitioner. Asking for all the available options for treatment, and the role Bergman Clinics could play. The website supported this conversation by providing rich information and details to facilitate online orientation.
Effect
Bergman Clinics has moved from not even being viewed as an option, to being the option standing next to conventional hospitals. Today, Bergman Clinics is still gaining recognition as an alternative. After merging with NL Healthcare Clinics, the Bergman Clinics brand strength lead to it retaining the name. In 2019's Dutch Marketing Awards, Bergman Clinics was named the Marketing Transformer of the Year.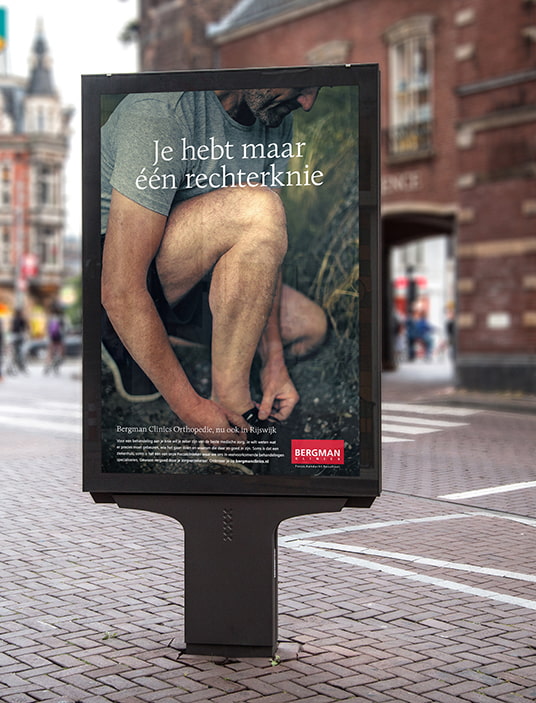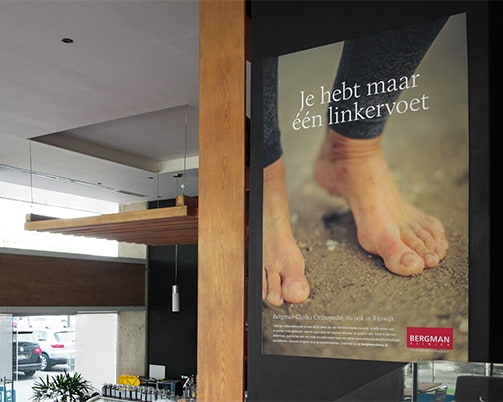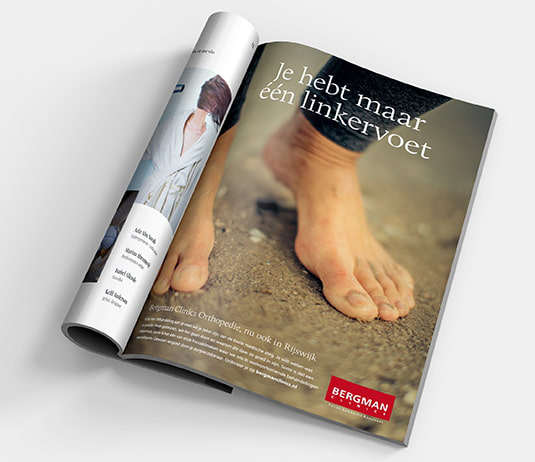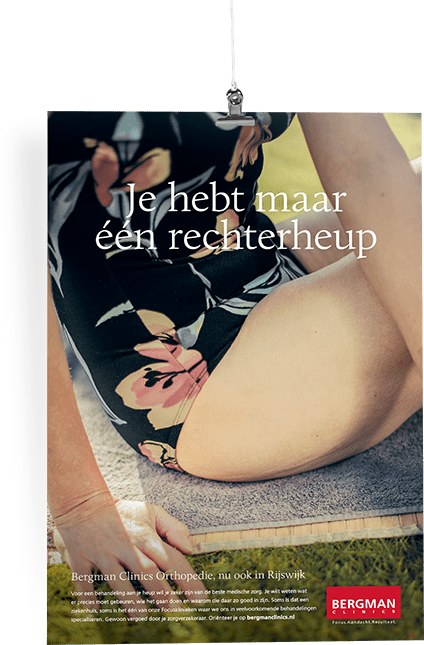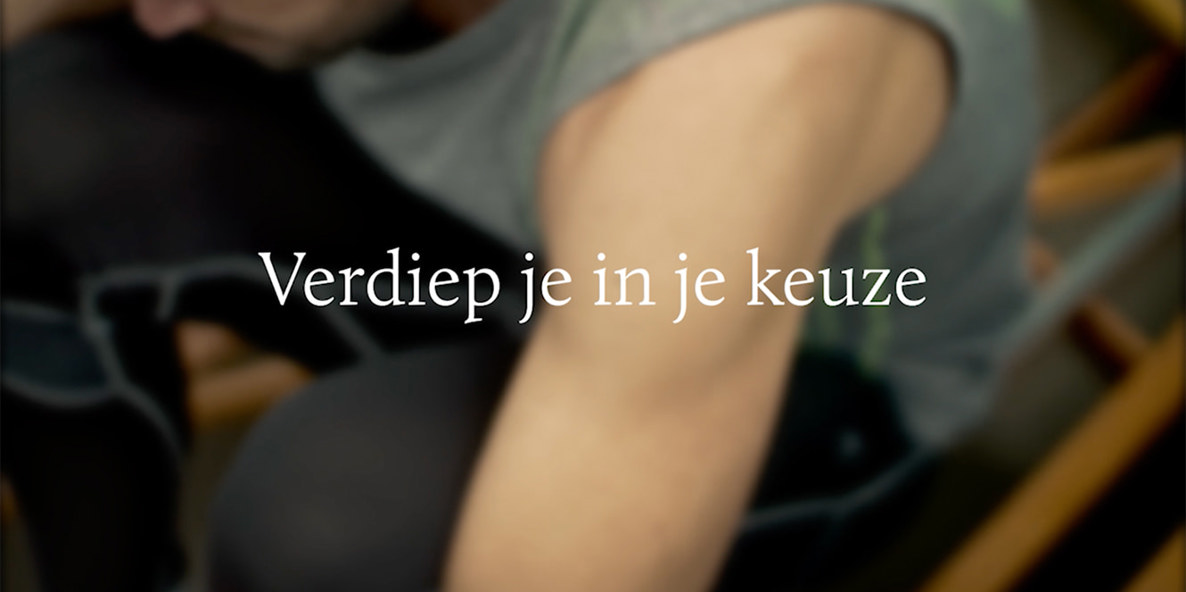 Our brand positioning is rock solid.

Bergman Clinics in 'Karaktervol Positioneren' by Adfo Books.