Hertog-Jan
The Anatomy of Taste
Craftmanship to be remembered by
When thinking of Hertog Jan, the first thoughts will be of those committed brewers working in Arcen's small scale brewery. Their craftsmanship is not just for marketing show, but proven by each of their beers. It's this commitment to their pursuit that lead the brewers to take on the ultimate challenge: barrel aging beer.
A complicated process requiring intimate knowledge of distilling and coopering (the making and repairing of wood casks), which if done perfectly, fuses fascinating flavors of spirits and oak. Every year these passionate brewers use the barely wine crown jewel Grande Prestige to create the phenomenon Vatgerijpt. A limited edition taste adventure, for brewers and beer lovers, and an integral part of Hertog Jans communication.
Exposure
Every Vatgerijpt is a great occasion to showcase the craftsmanship of the brewers. In 2019 the beer was aged in jenever barrels, resulting in three different Vatgerijpts and a jenever distilled from Grand Prestige. In a tribute to the Netherlands heritage of artists and craftsmen the series became known as Dutch Masters.
This established the theme for packaging, booklets, PR and all further communication. Collaborating with De Persgroep we built on it with the 'The Anatomy of Taste', a decadently rich and treasured magazine. Inspired by Rembrandt's use of light and the luscious still-lifes of Pieter Bruegel and Rachel Ruysch. Here Master-brewer Gerard and the three Master Jenever Distillers exchanged insights in their profession and their pursuit of flavour.
Effect
The launch is always held for a day at the Brewery in Arcen. This year attendance more than doubled, with 3000+ beer lovers requiring the event to add an additional day which also filled to capacity. The exposure, free publicity, social media attention, influencer presence and buzz amongst beer lovers have all contributed to the brand Hertog Jan. And to the impressive sales figures with the complete collection of Vatgerijpt selling out in one week.
'The Anatomy of Taste' is also one of the few works of advertising to ever be selected for inclusion in the collection of the Royal Library.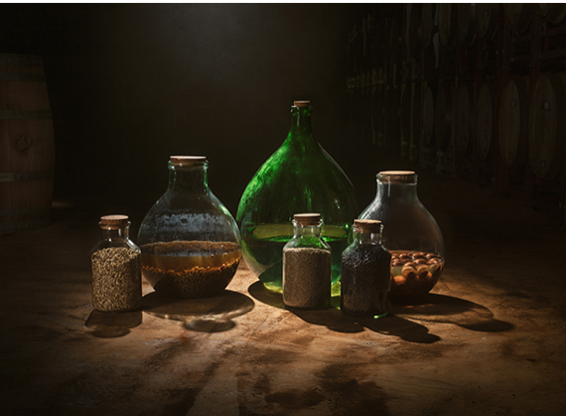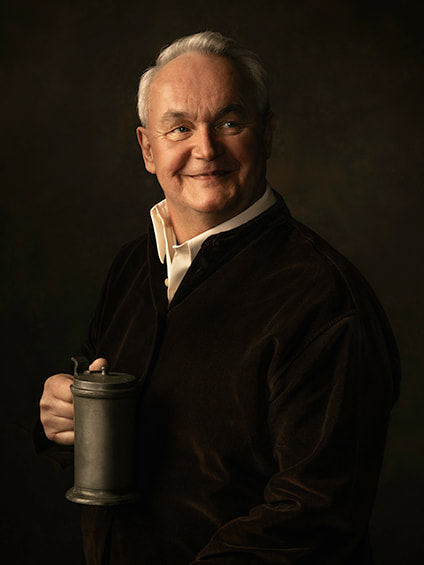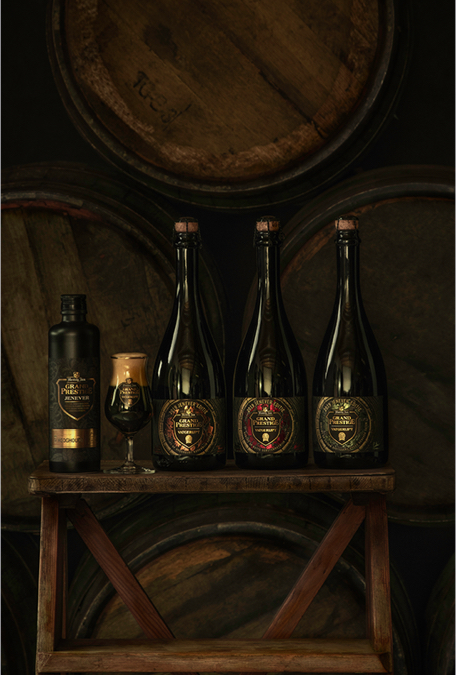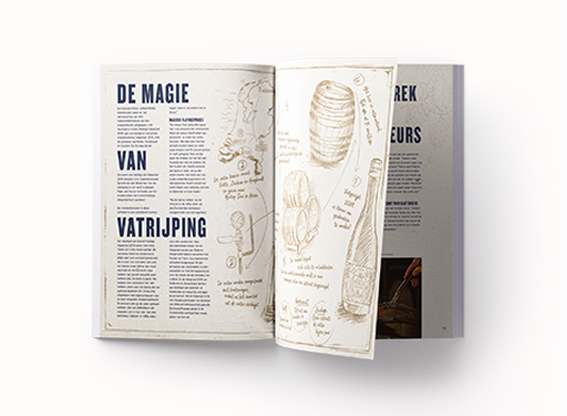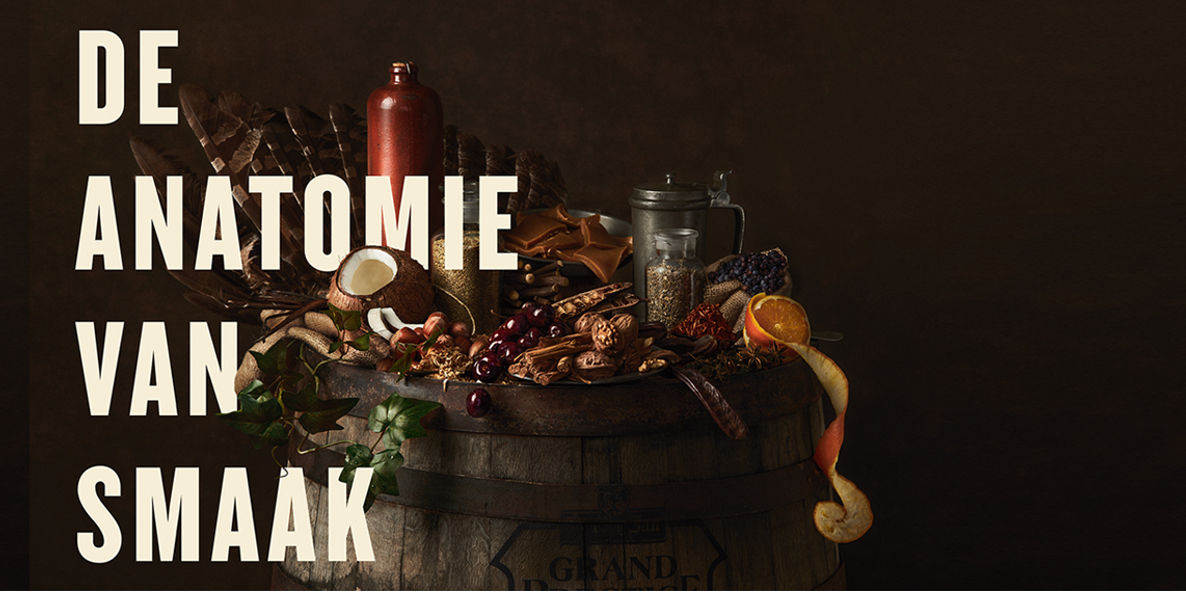 The 35.000 bottles 'Hertog Jan Vatgerijpt 2019' completely sold out in one week.