Bey
Building a new brand of confidence
A new label
Bergman Clinics is the emerging leader in Focus Clinics specialist surgeries, rapidly expanding their areas of expertise. To give there cosmetic surgery department more focus, together we've created a new brand where the beauty of a person's choice would be supported and celebrated with the needed attention. This led us to the birth of Bey. An entirely new brand dedicated to restoring people's confidence in their personal decisions.
Exposure
Regardless of your self-confidence everyone has something appearance-wise that they wouldn't mind changing. We discovered that our target group is open to cosmetic alterations, but worried more about negative reactions to having surgery than the surgery itself. This defeats the whole purpose of the surgery, helping individuals to be more comfortable and at ease with their body. Having cosmetic surgery says nothing about your level of self-love, and confidence is when you 'wear it with pride'.
Proud and confident
Building on the 'wear it with pride' promise, we created the brand, name, logo, and corporate identity of what would ultimately become Bey. To promote all this, we designed an 'in your face' campaign on radio, in print, DM and outdoor that shows cosmetic surgery without the surgery part. No doctors, no lines drawn on skin, no before/after pictures. No, we just showed confident young women looking directly in the camera. Women who are proud of who they are and how they look.
Effect
By honoring and holding up women who are assured, proactive and unbothered by the conclusions of others, we shifted surgery from the medical sector to the lifestyle sector. Our concepts still guide the continuous evolvement of Bey's nine clinics, supporting and guiding them to become the industry leader of the Netherlands. The wall preventing cosmetic surgery from becoming an accepted practice is now slowly breaking down. Bey was there from the start, pulling the first bricks down.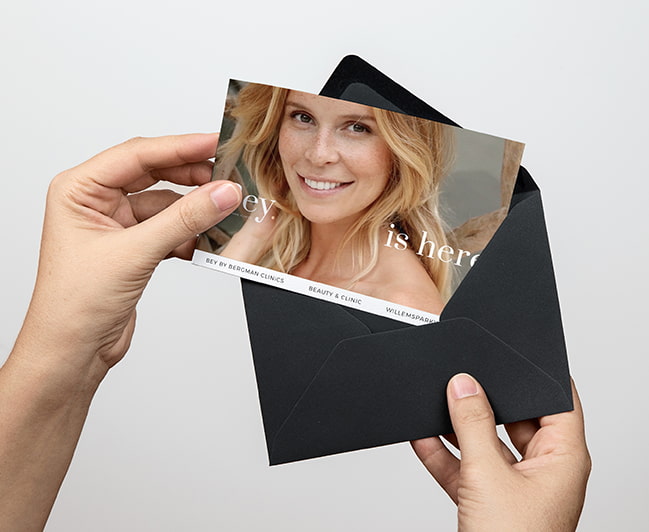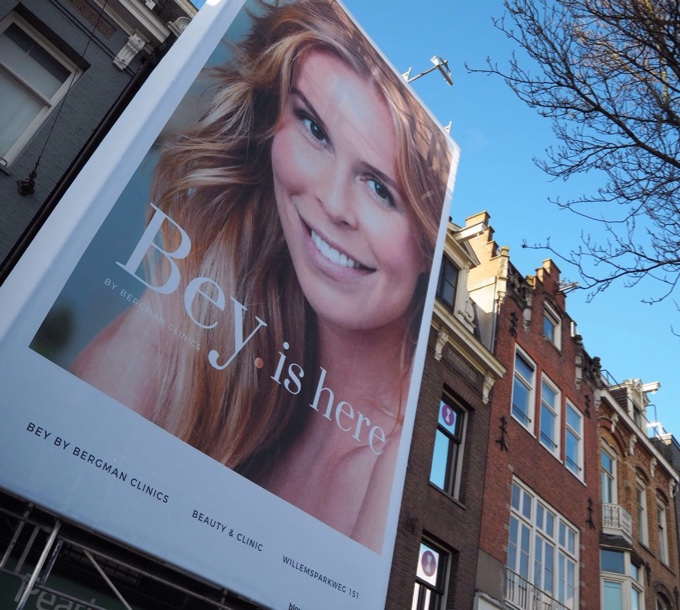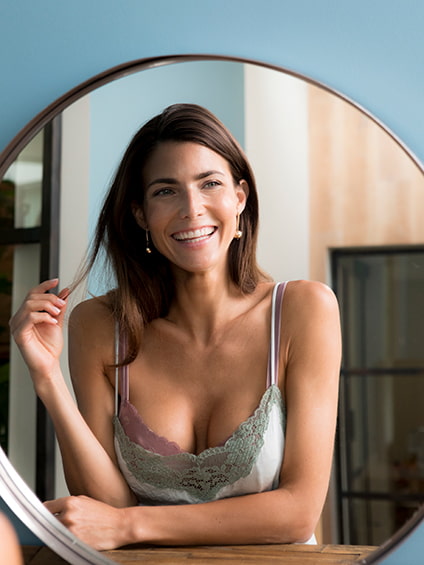 Bey became the premium experience for women and men who dare to be who they want to be.